Nhận
Miễn phí

Product Catalog!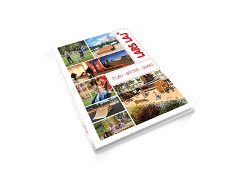 Hãy điền vào biểu mẫu trực tuyến để nhận catalog của công ty Lars Laj. Catalog sẽ được gửi đến địa chỉ đăng trên biểu mẫu.
Our new NATURE line is being certified now!
Email this page to a friend
Our picturesque Nature line includes a Robinia & Larch Wood range. Robinia Wood, often referred to as Wiggly Wood, defines the essence of Nature. The characteristics of the wood ensure the natural contours and shape, 'wigglyness', remains. Larch Wood is a European timber which beneficially is far stronger and more durable than most common woods. This means equipment from our Robinia & Larch Lines remain beautiful, idyllic and reliable for a longer duration than other woods.