Nhận
Miễn phí

Product Catalog!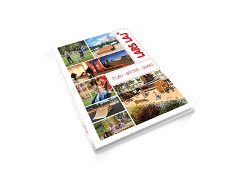 Hãy điền vào biểu mẫu trực tuyến để nhận catalog của công ty Lars Laj. Catalog sẽ được gửi đến địa chỉ đăng trên biểu mẫu.
New article in the Lars Laj product family
Email this page to a friend
Here at Lars Laj we try very hard to help you make the most of your time of relaxing outdoors. Lying on a comfortable hanging bed, rocking gently, when the sun is shining and a soft breeze is cooling you down - who would dream of a better way to unwind and chase all the stresses away.
That's why we are so happy to add hammocks to our wide range of products. Our hammocks are made of the highest quality materials to last for long years.
The solid construction, either steel or wooden is designed to look good in any surroundings and match our other items. Very resistant and durable, they are not only great for relaxing but will also suit the kids with their unstoppable imagination when it comes to romping in the fresh air.
Be sure to include that great piece of equipment in your playground.
www.larslaj.com/product/hammock/504
www.larslaj.com/product/hammock/507